Internet services for over 15 years
VPS Hosting and VOIP super fast for individuals and companies. Total assistance. No overselling. No bureaucracy.
Domain Included (.com/.it/.eu)
Storage from 5GB+2GB free
SSL DV Certificate Included
Ubuntu, Fedora, Debian, Centos
Included Traffic: 3.00 EU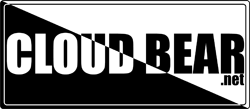 Send SMS to a few or many customers, through the Cloudbear platform, easy and intuitive to use, anywhere and at any time.
Package start with 250 SMS
Receive and send anywhere
Included Traffic: 3.00 EU
Become a partner
Together we can do more.
You have a presence on the territory and direct contact with the customer. We offer over 15 years of experience, our infrastructure and our support. And in more important economic advantages and dedicated tools. We can build a solid and successful business together.