Shared Hosting
Our professional Shared Hosting solutions
| | Hosting Light | Hosting App | Hosting Entry PRO | Hosting Gold PRO |
| --- | --- | --- | --- | --- |
| Included domains | .com/.it/.eu | .com/.it/.eu | .com/.it/.eu | .com/.it/.eu |
| Storage | 2 GB | 5 GB | 10 GB | 50 GB |
| Monthly Bandwidth | 10 GB | 20 GB | 50 GB | 150 GB |
| Mailbox/Total mail space | 5/2.5GB | 5/5GB | 20/20GB | unlimited* |
| Database | n-a | 1 | 3 | 5 |
| Total Database quota | n-a | 1 GB | 1 GB | 3 GB |
| Backup | included, 3 retain | included, 3 retain | included, 3 retain | included, 3 retain |
| SSL certificate | included, domain validated, no-profit | included, domain validated, no-profit | included, domain validated, no-profit | included, domain validated, no-profit |
| Security | Antimalware e antidos/ddos inclusi | Antimalware e antidos/ddos inclusi | Antimalware e antidos/ddos inclusi | Antimalware e antidos/ddos inclusi |
| S.O. | Linux | Linux | Linux | Linux/Windows |
| Annual fee | 59.00 CHF/year | 69.00 CHF/year | 79.00 CHF/year | 269.00 CHF/year |
| | Buy now | Buy now | Buy now | Buy now |

Affordable and secure Hosting
We provide high quality Hosting, with our world class customer care. Our Hosting services are based on most secure and affordable datacenters. Main locations are Switzerland, and Germany. Very skilled technicians can assist you on the servers in english or italian, giving you all assistance and support needed; they are always at your disposal also by phone and internet media. Choose our hosting pro managed if your Internet presence it's very important for you and for your business.
Choose our hosting pro managed if you need to avoid any downtime,or technical failure. and you must have best assistance.Our Hosting plans really differ from bulk competitors who only sell with automatic procedures without any care for client needs and client customization.
Our skilled technicians can assist you before your purchase to choose the best package for you, and also after sales to drive your business with your hosting package in a best way.
In addition, our server, mount a minimum number of domains and provide strong monthly traffic included.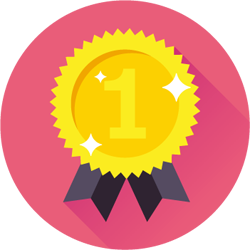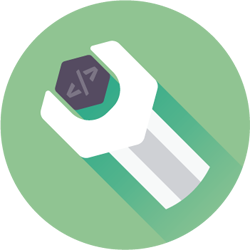 Tritema has further expanded its network of servers in the world and this has enabled the creation of hosting services ever more efficient and powerful solutions that can provide truly professional. The professional packages have now increased web space with much more traffic included. The available bandwidth is much wider, allowing a truly outstanding performance. All servers do have daily snapshot backups in the cloud and more disk space. Our control system hosting (web hosting control panel) allows the customer to control every aspect of your hosting using the latest technology 64-bit.
With Tritema, also, you can have SPF DNS records already set on your domain, in order to validate best your email messaging and best fight the spam incoming. The incoming spam is also managed with greylisting antispam, spamassassin, and most modern antispam technologies on the market.
Main features
Highly secured Linux Debian or CentOS installation
Email features
Postifx mailsoftware with courier IMAP and Dovecot. SSL enabled. Spamassassin, clamav antivirus, policyd greylist and quota protection. SPF ready, iphone and android ready.
Web Mailbox Interface
Roundcube webmail. All other webmails are supported to be installed
Database
MySQL database ready to go with full administrative tools
Additional features
Anti dos and ddos systems to protect your accounts from scanning, parsing and dossing. Your accounts are safeguarded with banning systems.
Programming & Software
All opensource Linux (php/mysql) software is supported: WordPress, Joomla, Prestashop, Magento and much more are fully supported.
Server Configuration
Latest OS Install of CentOS and Debian are installed on our servers. All servers are connected to our central monitoring server that 24h watches the services to calculate time of response and performance.
Network Configuration
100 Mbps network is supported on all systems.
Support & Monitoring
Nagios monitoring server is connected to all the servers.
Setup: no activation fees
Setup: no activation fees
With all our shared hosting packages, the following tools are included
ISP Config Control panel
phpMyAdmin Mysql control panel
Webmail Roundcube
If something more is needed, you can check out VPS servers, or you can contact us in order to have tailored informations from our consultants.
* best effort