SMS
Send massive SMS - Swiss technology
| Package | SMS Number | High Quality HQ | Sender String customizable | Web software and database included | SMS storage no-limits | Amount | |
| --- | --- | --- | --- | --- | --- | --- | --- |
| SMS 250 HQ | 250 | Delivery report | | | | 18,00 CHF | Buy |
| SMS 500 HQ | 500 | Delivery report | | | | 35,00 CHF | Buy |
| SMS 1.000 HQ | 1.000 | Delivery report | | | | 70,00 CHF | Buy |
| SMS 2.500 HQ | 2.500 | Delivery report | | | | 174,00 CHF | Buy |
| SMS 5.000 HQ | 5.000 | Delivery report | | | | 321,00 CHF | Buy |
| SMS 10.000 HQ | 10.000 | Delivery report | | | | 608,00 CHF | Buy |
| SMS 25.000 HQ | 25.000 | Delivery report | | | | 1438,00 CHF | Buy |
| SMS 50.000 HQ | 50.000 | Delivery report | | | | 2767,00 CHF | Buy |
SMS Send by Tritema
The Tritema SMS service is studied to let you send high number of SMS from the web, with a simple click and with full storage capabilities. You have no software to install and no particular hardware requirement but just a web browser and your internet connection. The websoftware from Tritema is free of charge and let you send single and multiple SMS towards cellular phone ove the internet. The service is suitable for flash news, marketing, informations for customers, programs for cinemas, events, also also banks and public Institutions. The websoftware is use from Tritema is free for unlimited usage and storage with every kind of package purchased.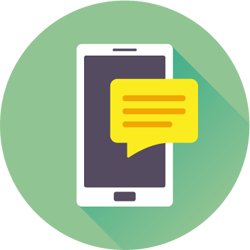 The powerful Cloudbear software is ready and free for each package. Unlimited storage
Please note: the websoftware is instantly at your disposition without any install and without any hardware needed. Just login with user and password and your are on the go without any required skill. No headache at all. Also you can embed the messaging service directly into your website writtend in php in a simple and transparent way. If you plan to resell the service to your customers, please note that we have resellers formula that allows you to split your credit onto subaccount managed. The reseller webinterface, also, is white-label.
Caratteristiche del servizio SMS
| | |
| --- | --- |
| Message quality | HQ, no roaming |
| Interconnection fees | NO |
| Websoftware for message sending | Included, unlimited |
| Online database storage | Included, unlimited, everywhere |
| Delivery report for messages | Yes, included |
| Fast send | Yes |
| Sender string customizable | Yes |
| Import, export messages and addressbook | Yes, unlimited |
| Storage of numbers,groups and messages | Yes, unlimited |
| API | Yes |
| Documentation for interconnection of your software | Yes |
| Messages validity expire | NO |
For higher SMS packages or for a tailored offer, please contact us.