One monthly price. No limit on the number of accounts. Stand alone centralized account management Interface.
Possibility to share between your users: Address Book, Folders, Calendars, and Files.
Each user can sync to any device, all the data in his account (address book, email, and contacts).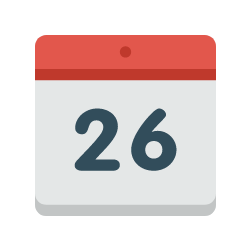 Simple Renewal and Open Source Software
Annual fee, quarterly or semi-annual renewal options. A reminder will tell you when and how to renew. Accepted payment are bank transfer or credit card. Being open source software there is maximum freedom of use, which means no complicated licensing cost. Moreover public administrations prefer this type of software rather than the proprietary one, as is shown, for example, in article 68 of the Italian Digital Administrative Code. Using opensource software also makes all your data stored in a standard way. This makes it easier to back up data or re-import it on other systems. Also, there are no restrictions on the type of clients you want to use to connect to our server (so full compatibility with each mail program). The software is based on the Zimbra Server Community Edition suite.
Independent accounts, centralized administration
Each account has independent interface (SSL protected). Therefore, each user can customize his experience of use, always remaining completely compatible with other users. In addition, there is a domain administrator who can set up for each user what their permissions are. Mail is also freely accessible offline, and in no case is there any advertising within the accounts (and mail content will never be used for advertising purposes). The privacy of your data is totally guaranteed.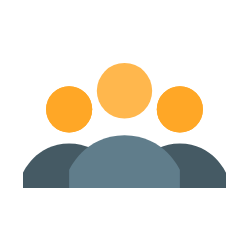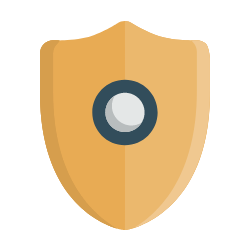 Server, antivirus and antispam always updated
Server security updates are performed by our staff. You do not have to worry about anything. All updates are installed transparently for users, so you do not interrupt your work. The 24/7 ticket service is also always available for information or details. In addition to this antivirus and antispam server side are updated daily (also several times a day) to ensure that you always have the most up-to-date definitions.
Simple and free migration
Tritema follows you step by step when migrating your mail service to the Zimbra Private Mail Server. From reconfiguration of mail accounts, re-importing contacts and mails, up to the DNS reconfiguration of your domain. Everything is simple, clear and transparent. You can also request free trial accounts to test the platform.
Zimbra Mail Server Type 1
Zimbra Mail Server Type 2
Zimbra Mail Server Type 3
Zimbra Mail Server Custom
Storage
250GB
450GB
750GB
Account
Unlimited
Unlimited
Unlimited
Dedicated SSL Certificate
Antivirus/Antispam
Webmail (SSL protected)
pop3s/imaps/smtps connection (SSL protected)
Server Backup
Private Server included
da 89.00 CHF /month
da 119.00 CHF /month
da 189.00 CHF /month
Buy Now
Buy Now
Buy Now